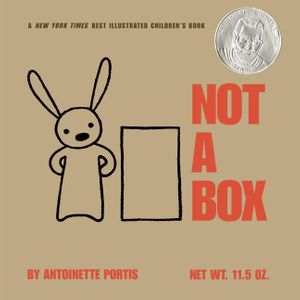 A box is just a box...unless it's not a box. From mountain to rocket ship, a small rabbit shows that a box will go as far as the imagination allows.
Inspired by a memory of sitting in a box on her driveway with her sister, Antoinette Portis captures the thrill when pretend feels so real that it actually becomes real—when the imagination takes over inside a cardboard box, and through play, a child is transported to a world where anything is possible.
The simple text makes the book appropriate for toddlers, but the message and retro feel of the book also lead to it being an original and compelling gift to mark an occasion such as a graduation.