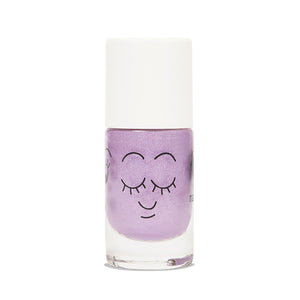 Piglou is a water-based nail polish, especially formulated for children. 
Magic! It's easy to apply and disappears with warm soapy water or in the bath. 100% kids, 100% fun!
It's phthalate-free, formaldehyde-free, toluene-free and fragrance-free. Also vegan and cruelty free. 
Does not stain. If it falls on clothes or fabric, don't let it dry, wash asap. 
Dermatologically tested.
Design co-created with OMY.
Made in France.
Two thumbs up
Got a thumb sucker on your hands? Incentivize your little one to get out of the habit with a cheeky nail polish bribe! When nails look this fabulous, they'll want to keep them that way. 
Use under adult supervision.
Suitable for children aged three and over.